Steinbeck's Ghost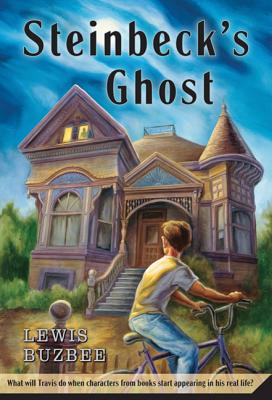 Steinbeck's Ghost
Out of Stock In Store (Click to Order)
This item may not be available to order. Please call 617-566-6660 for more information.
It's been two months since Travis's family moved from their shabby old house to a development so new that it seems totally unreal. There's one place, though, where Travis can still connect with his old life: the Salinas library. Travis and his family used to go there together every Saturday, but now he bikes to it alone, re-reading his favorite books: the works of John Steinbeck. Suddenly Travis is seeing Steinbeck's characters come to life. There's the homeless man in the alley behind the library, the boy who writes by night in an attic bedroom. Travis has met them before—as a reader. But how can they be here now? And why?
Lewis Buzbee is a former bookseller and sales rep (for Chronicle Books), and the author of the acclaimed adult memoir, The Yellow-Lighted Bookshop, published by Graywolf Press in June 2006. A native Californian, he lives in San Francisco with his wife and daughter. He is the author of the children's books Steinbeck's Ghost, The Haunting of Charles Dickens, and Bridge of Time.