The Moonlight Brigade: A Millennial Novel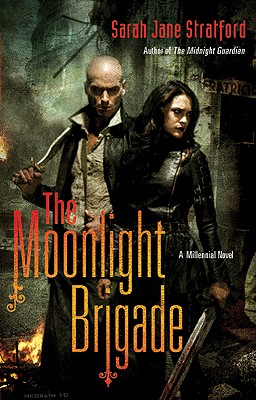 The Moonlight Brigade: A Millennial Novel
Unavailable
When a vital member of the British millennials' mission goes missing after an intense firefight with Nazi-supported vampire hunters, Mors, the mission's powerful leader, vows to discover the truth behind his disappearance. The perilous search takes Mors from Berlin to his own ancient stomping grounds Rome.
Mors was once one of the Roman Republic's greatest generals until his rebirth as a vampire under unprecedented circumstances and when he sees Italy under Fascism, he forms a new mission: to return the country to a true republic, and perhaps guide its people into the light himself.
But it will take collaboration with human partisans to achieve his new dream, a dangerous alliance that most vampires would never attempt, made even more unstable by his growing love for the partisans' beautiful and brave organizer, Giulia. As the Allies prepare to invade Italy, and hunters and Nazi-collaborators start to encircle him, Mors's quest for vengeance, intense passion, and hunger for power force him to confront the demons of both his past and present. A very different war is about to begin. .
SARAH JANE STRATFORD received an MA in medieval history from the University of York in England. She lives in New York, New York.
ISBN: 9780312560140
ISBN-10: 9780312560140
Publisher: Griffin
Publication Date: 08/02/2011 - 12:00am
On Sale: 08/02/2011 - 12:00am
Pages: 312
Language: English
Categories