The Age of Desire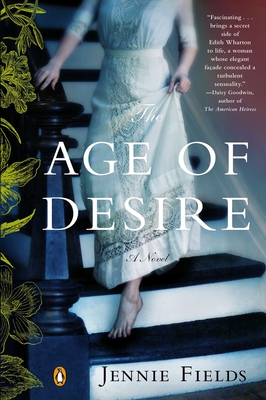 The Age of Desire
Unavailable
For fans of "The Paris Wife," a sparkling glimpse into the life of Edith Wharton and the scandalous love affair that threatened her closest friendship
They say that behind every great man is a great woman. Behind Edith Wharton, there was Anna Bahlmann her governess turned literary secretary and confidante.At the age of forty-five, despite her growing fame," " Edith remains unfulfilled in a lonely, sexless marriage. Against all the rules of Gilded Age society, she falls in love with Morton Fullerton, a dashing young journalist. But their scandalous affair threatens everything in Edith's life especially her abiding ties to Anna.
At a moment of regained popularity for Wharton, Jennie Fields brilliantly interweaves Wharton's real letters and diary entries with her fascinating, untold love story.Told through the points of view of both Edith and Anna, "The Age of Desire "transports readers to the golden days of Wharton's turn-of-the century world and like the recent bestseller "The Chaperone "effortlessly re-creates the life of an unforgettable woman.
Jennie Fields received an MFA from the Iowa Writers Workshop. The author of the novels "Lily Beach," " Crossing Brooklyn Ferry," and "The Middle "Ages, she spent twenty-five years as an advertising creative director in New York and now lives with her husband in Nashville, Tennessee."
ISBN: 9780143123286
ISBN-10: 9780143123286
Publisher: Penguin Books
Publication Date: 05/28/2013 - 12:00am
On Sale: 05/28/2013 - 12:00am
Pages: 352
Language: English
Categories