Monarca \ (Spanish edition)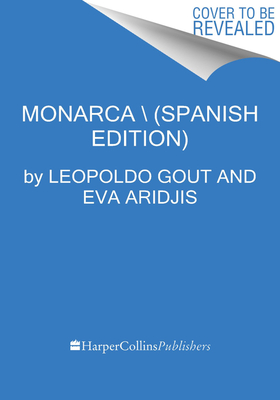 Monarca \ (Spanish edition)
Pre-Order (Not Yet Published)
Una conmovedora novela gráfica escrita e ilustrada por los exitosos artistas y cineastas Leopoldo Gout y Eva Aridjis.
En su decimotercer cumpleaños, Inés recibe un collar de su abuela en México que la convierte en mariposa monarca: el cumplimiento de una profecía que vincula el destino de Inés con el legado de su familia y con la supervivencia de las mariposas.
La aventura continúa cuando Inés se une a las mariposas para su migración al santuario de las monarcas en México, una odisea que se ha vuelto cada vez más peligrosa debido a la actividad humana. El enjambre viaja desde el noreste de los Estados Unidos a los pantanos de Louisiana hasta las montañas llenas de pinos en la Sierra Madre occidental, y finalmente llegan al santuario de la Sierra Chincua. En este maravilloso libro en la línea de Juan Salvador Gaviota y El Principito, Inés descubre las conexiones entre todos los seres vivos y la urgente necesidad de proteger la migración y los hábitats de las monarcas.
Leopoldo Gout is a filmmaker, writer, and visual artist from Mexico City. He studied contemporary art at Central Saint Martins in London and has shown his sculpture and paintings in galleries and museums around the world. Leopoldo lives in New York City with his wife and two children.
EVA ARIDJIS is an award-winning filmmaker and writer. She wrote and directed the narrative features The Favor and The Blue Eyes and the documentaries Children of the Street, La Santa Muerte, Chuy, The Wolf Man and Goodbye Horses. She also wrote on Narcos: Mexico.
ISBN: 9780063076440
ISBN-10: 9780063076440
Publisher: HarperCollins Espanol
Publication Date: 07/11/2023 - 12:00am
On Sale: 07/11/2023 - 12:00am
Pages: 128
Language: Spanish
Categories
Comics & Graphic Novels / Literary