The Blue Jay's Dance: A Memoir of Early Motherhood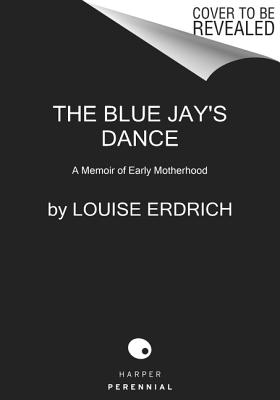 The Blue Jay's Dance: A Memoir of Early Motherhood
Pre-Order (Not Yet Published)
A new edition of New York Times bestselling author Louise Erdrich's moving meditation on the experience of motherhood.
"Observant, tender, and honest."—New York Times Book Review
In this work of nonfiction, acclaimed author Louise Erdrich brilliantly and poignantly examines the joys and frustrations, the compromises and insights, and the difficult struggles and profound emotional satisfactions she experienced in the course of one twelve-month period—from a winter pregnancy through a spring and summer of new motherhood to her return to writing in the fall.
In exquisitely lyrical prose, Erdrich illuminates afresh the large and small events that mothers—parents—everywhere will recognize and appreciate. A keenly spiritual observer of the natural world, she turns a poet's eye to the harmony of growth and change, of beginnings and endings, of love and longing. From the vantage point of a small house in New England, she looks out to the North Dakota horizon of her childhood and inward to an infant's first glimpse of a wild bird.
Unpredictable, unpretentious, unforgettable, The Blue Jay's Dance takes the mundane routines of everyday life and renders them marvelous, even while it records the odyssey of a woman's deepening awareness of the rhythms that bind families together. Once again, Louise Erdrich discovers the universal within the particular moment and gives full-bodied expression to that most common and yet most mysterious of all human tasks: the passing on of life.
Louise Erdrich, a member of the Turtle Mountain Band of Chippewa, is the author of many novels as well as volumes of poetry, children's books, and a memoir of early motherhood. Her novel The Round House won the National Book Award for Fiction. Love Medicine and LaRose received the National Book Critics Circle Award for Fiction. Erdrich lives in Minnesota with her daughters and is the owner of Birchbark Books, a small independent bookstore. Her most recent book, The Night Watchman, won the Pulitzer Prize. A ghost lives in her creaky old house.