Kissing in America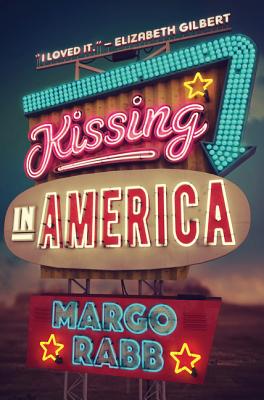 Acclaimed writer Margo Rabb's Kissing in America is "a wonderful novel about friendship, love, travel, life, hope, poetry, intelligence, and the inner lives of girls," raves internationally bestselling author Elizabeth Gilbert (Eat, Pray, Love).
In the two years since her father died, sixteen-year-old Eva has found comfort in reading romance novels—118 of them, to be exact—to dull the pain of her loss that's still so present. Her romantic fantasies become a reality when she meets Will, who can relate to Eva's grief. Unfortunately, after Eva falls head-over-heels for him, he picks up and moves to California with barely any warning. Not wanting to lose the only person who has been able to pull her out of sadness—and, perhaps, her first shot at real love—Eva and her best friend, Annie, concoct a plan to travel to the west coast. As they road trip across America, Eva and Annie confront the complex truth about love. 
In this honest and emotional journey that National Book Award Finalist Sara Zarr calls "gorgeous, funny, and joyous," readers will experience the highs of infatuation and the lows of heartache as Eva contends with love in all of its forms. 
Since publication, this novel received 4 starred reviews and has been named:
A Chicago Public Library Best Teen Book of 2015
A New York Public Library Best Book for Teens 2015
A Miami Herald Best Book of the Year
A Spirit of Texas selection
A TAYSHAS High School Reading List Selection
An Oprah Summer Reading List selection
A Junior Library Guild selection
An Amazon Best Book of the Month
A Publisher's Lunch 2015 Buzz Book for Young Adults
Margo Rabb is the author of the novels Kissing in America and Cures for Heartbreak; both received four starred reviews and were named to multiple best-of-the-year lists. Her essays and short stories have appeared in the New York Times, The Atlantic, and Seventeen and have been broadcast on NPR. She received the grand prize in the Zoetrope short story contest, first prize in the Atlantic fiction contest, and a PEN Syndicated Fiction Project Award. Margo grew up in Queens, NY, and currently lives near Philadelphia with her family. Visit her online at www.margorabb.com.
ISBN: 9780062322371
ISBN-10: 9780062322371
Publisher: HarperCollins
Publication Date: 05/26/2015 - 12:00am
On Sale: 05/26/2015 - 12:00am
Pages: 400
Language: English
Categories
Young Adult Fiction / Family / Parents