The Round House: A Novel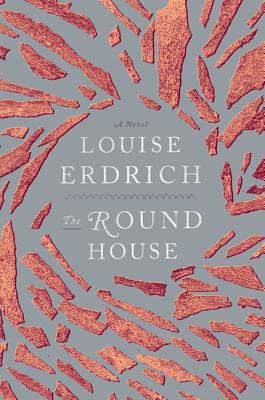 The Round House won the National Book Award for fiction.
One of the most revered novelists of our time—a brilliant chronicler of Native-American life—Louise Erdrich returns to the territory of her bestselling, Pulitzer Prize finalist The Plague of Doves with The Round House, transporting readers to the Ojibwe reservation in North Dakota. It is an exquisitely told story of a boy on the cusp of manhood who seeks justice and understanding in the wake of a terrible crime that upends and forever transforms his family.
Riveting and suspenseful, arguably the most accessible novel to date from the creator of Love Medicine, The Beet Queen, and The Bingo Palace, Erdrich's The Round House is a page-turning masterpiece of literary fiction—at once a powerful coming-of-age story, a mystery, and a tender, moving novel of family, history, and culture.
Louise Erdrich, a member of the Turtle Mountain Band of Chippewa, is the author of many novels as well as volumes of poetry, children's books, and a memoir of early motherhood. Her novel The Round House won the National Book Award for Fiction. Love Medicine and LaRose received the National Book Critics Circle Award for Fiction. Erdrich lives in Minnesota with her daughters and is the owner of Birchbark Books, a small independent bookstore. Her most recent book, The Night Watchman, won the Pulitzer Prize. A ghost lives in her creaky old house.
The Round House is narrated by a 13-year-old boy who is growing up on a reservation and trying to survive after his mother is brutally attacked.  This is the kind of book that makes you forget that you are reading: a truly astonishing work of literature.
~ recommended January, 2013
ISBN: 9780062065247
ISBN-10: 9780062065247
Publisher: Harper
Publication Date: 10/02/2012 - 12:00am
On Sale: 10/02/2012 - 12:00am
Pages: 336
Language: English
Categories
Fiction / Native American & Aboriginal