The Girl with No Shadow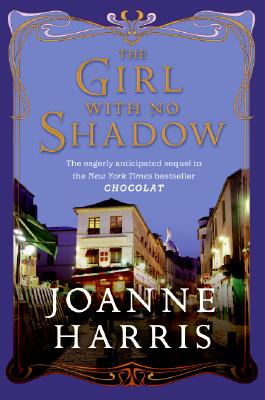 The Girl with No Shadow
Unavailable
Note: The Girl with No Shadow was published in the UK as The Lollipop Shoes
Be careful what you wish for . . .
Hailed as an irresistible confection (Entertainment Weekly), as sweet, rich and utterly satisfying as a fine truffle (Wall Street Journal), and an amazement of riches (New York Times), Chocolat won the hearts of readers and critics everywhere. At last, Joanne Harris returns with The Girl with No Shadow, an exquisite treat that continues the story that began in her international bestseller.
Since she was a little girl, the wind has dictated every move Vianne Rocher has made, buffeting her from place to place, from the small French village of Lansquenet-sous-Tannes to the crowded streets of Paris. Cloaked in a new identity, that of widow Yanne Charbonneau, she opens a chocolaterie on a small Montmartre street, determined to still the wind at last and keep her daughters, Anouk and the baby, Rosette, safe.
Her new home above the chocolate shop offers calm and quiet: no red sachets hang by the door; no sparks of magic fill the air; no Indian skirts with bells hang in her closet. Conformity brings with it anonymity-- and peace. There is even Thierry, the stolid businessman who wants to take care of Yanne and the children. On the cusp of adolescence, an increasingly rebellious and restless Anouk does not understand. But soon the weathervane turns . . . and into their lives blows the charming and enigmatic Zozie de l'Alba. And everything begins to change.
Zozie offers the brightness Yanne's life needs. Anouk, too, is dazzled by this vivacious woman with the lollipop-red shoes who seems to understand her better than anyone-- especially her mother. Yet this friendship is not what it seems. Ruthless, devious, and seductive, Zozie has plans that will shake their world to pieces. And with everything she loves at stake, Yanne must face a difficult choice: Run, as she has done so many times before, or stand and confront this most dangerous enemy. . . .
ISBN: 9780061431623
ISBN-10: 9780061431623
Publisher: William Morrow
Publication Date: 05/01/2008 - 12:00am
On Sale: 05/01/2008 - 12:00am
Pages: 464
Categories