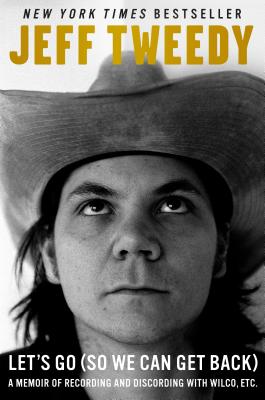 Wednesday, November 14th, 7:30pm, Wilbur Theatre
Jeff Tweedy - Let's Go (So We Can Get Back)
Few bands have inspired as much devotion as the Chicago rock band Wilco, thanks, in large part, to the band's singer, songwriter, and guiding light: Jeff Tweedy. But while his songs and music have been endlessly discussed and analyzed, Jeff has rarely talked so directly about himself, his life, and his artistic process.
Until now. In his long-awaited memoir, Jeff will tell stories about his childhood in Belleville, Illinois: the St. Louis record store, rock clubs, and live-music circuit that sparked his songwriting and performing career: and the Chicago scene that brought it all together. He'll also talk in-depth about his collaborators in Uncle Tupelo, Wilco, and about his parents, wife Susie, and sons, Spencer and Sam. Purchase tickets here.
* * * * * * * * * *

Tuesday, December 4th, 7:00pm, Brookline Booksmith
Emmanuel Iduma in conversation with Chike Frankie Edozien
A Stranger's Pose
Through stories remembered and imagined, and images by acclaimed photographers, A Stranger's Pose draws the reader into a world of encounters in more than a dozen African towns. Iduma blends memoir, travelogue and storytelling in these fragments of a traveller's journey across several African cities. Inspired by the author's travels with photographers between 2011 and 2015, the author's own accounts are expanded to include other narratives about movement, estrangement, and intimacy. These include: an arrest in a market in N'djamena, being punished by a Gendarmes officer on a Cameroonian highway and meeting the famed photographer Malick Sidibe in Bamako.
* * * * * * * * * *