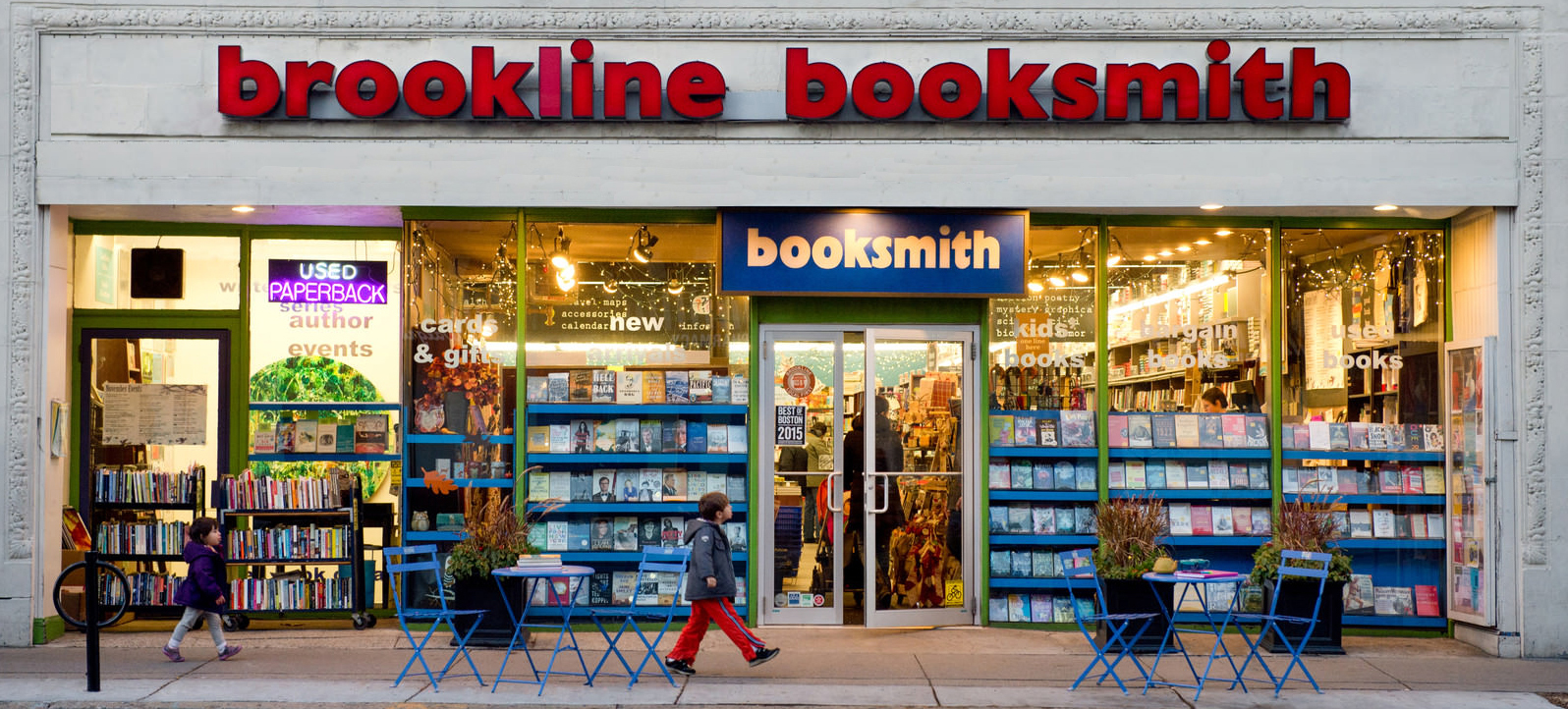 Wednesday, February 7, 6pm, Coolidge Corner Theatre
Mamrie Hart - I've Got This Round: More Tales of Debauchery
Join us as YouTube sensation Mamrie Hart tells all. Every ticket includes admission to her 6pm reading and a signed copy of I've Got This Round. Purchase tickets here.

Monday, February 19, 6pm, Coolidge Corner Theatre
Tamora Pierce - Tempests and Slaughter
Join us for a reading and signing with YA fantasy legend Tamora Pierce for Tempests and Slaughter, the first book of the Numair Chronicles, a return to Tortall. Tammy will be in conversation with A.C. Gaughen. Purchase tickets here.

Tuesday, February 20, 6pm, Coolidge Corner Theatre
Michio Kaku - The Future of Humanity
The #1 bestselling author of The Future of the Mind traverses the frontiers of astrophysics, artificial intelligence, and technology to offer a stunning vision of man's future in space, from settling Mars to traveling to distant galaxies. Purchase tickets here.

Monday, February 26, 6pm, Coolidge Corner Theatre
Zadie Smith - Feel Free
This event is sponsored by WBUR. Zadie will speak in conversation with Radio Boston host Meghna Chakrabarti.
Gathering in one place previously unpublished work, as well as already-classic essays such as "Joy" and "Find Your Beach," Feel Free offers a survey of important recent events in culture and politics, as well as Smith's own life. Equally at home in the world of good books and bad politics, Brooklyn-born rappers and the work of Swiss novelists, she is by turns wry, heartfelt, indignant, and incisive - and never any less than perfect company. This is literary journalism at its zenith. Purchase tickets here.
* * * * * * * * * *